One of the biggest projects I took on in 2017 - or ever - was PBN's yearly Book of Lists. The theme was "A Trip around the Islands." I drew (literally) from my own experiences to create the cover. I had recently visited Moloka'i, so I painted the light house at Kalaupapa where I learned about its history and experienced a sacredness that brought me to tears. I painted Volcanoes National Park on the Big Island where I stood in awe as I watched the lava meet the ocean. There's also the Na Pali Coast on Kaua'i, where I was humbled by the stunning 11-mile-hike to Kalalau, and the Road to Hana on Maui, which is still on my bucket list.
Filling the book are just over 100 individual watercolors that took 45 days to paint. Millions of brush strokes make up the illustrations that ranged from 45 minutes to four hours to paint. And more than once, I dipped my brush into my coffee mug thinking it was my water cup.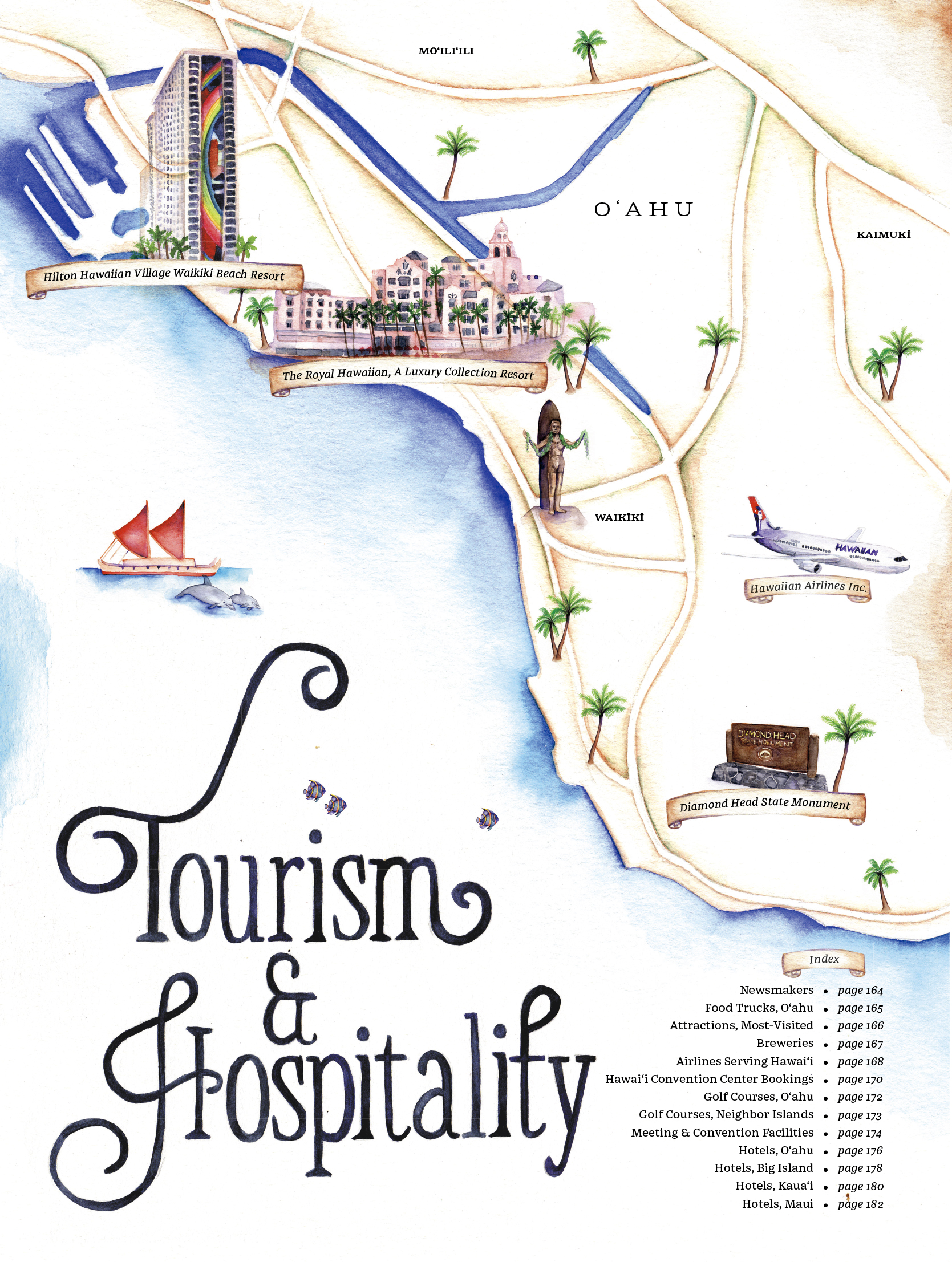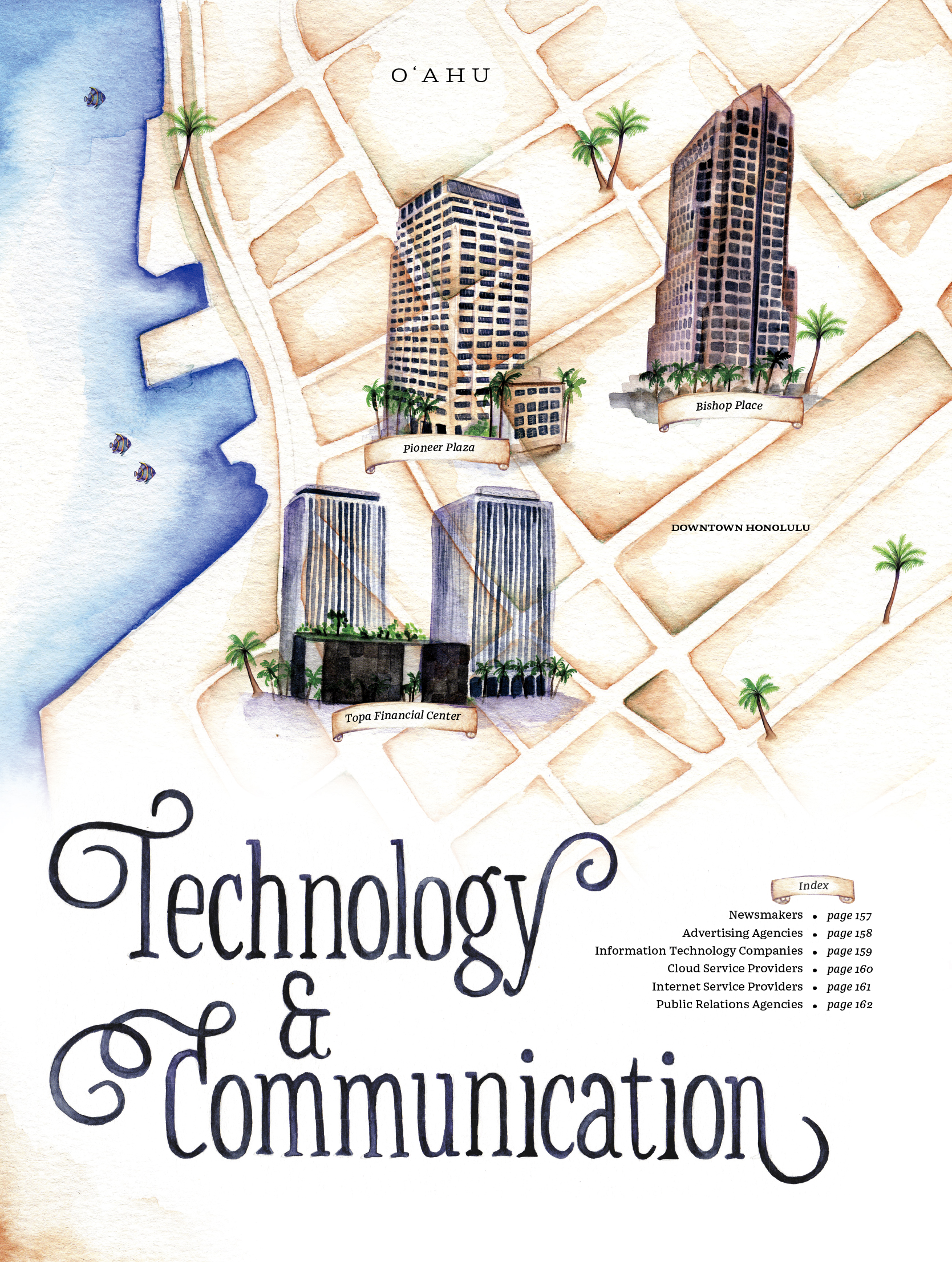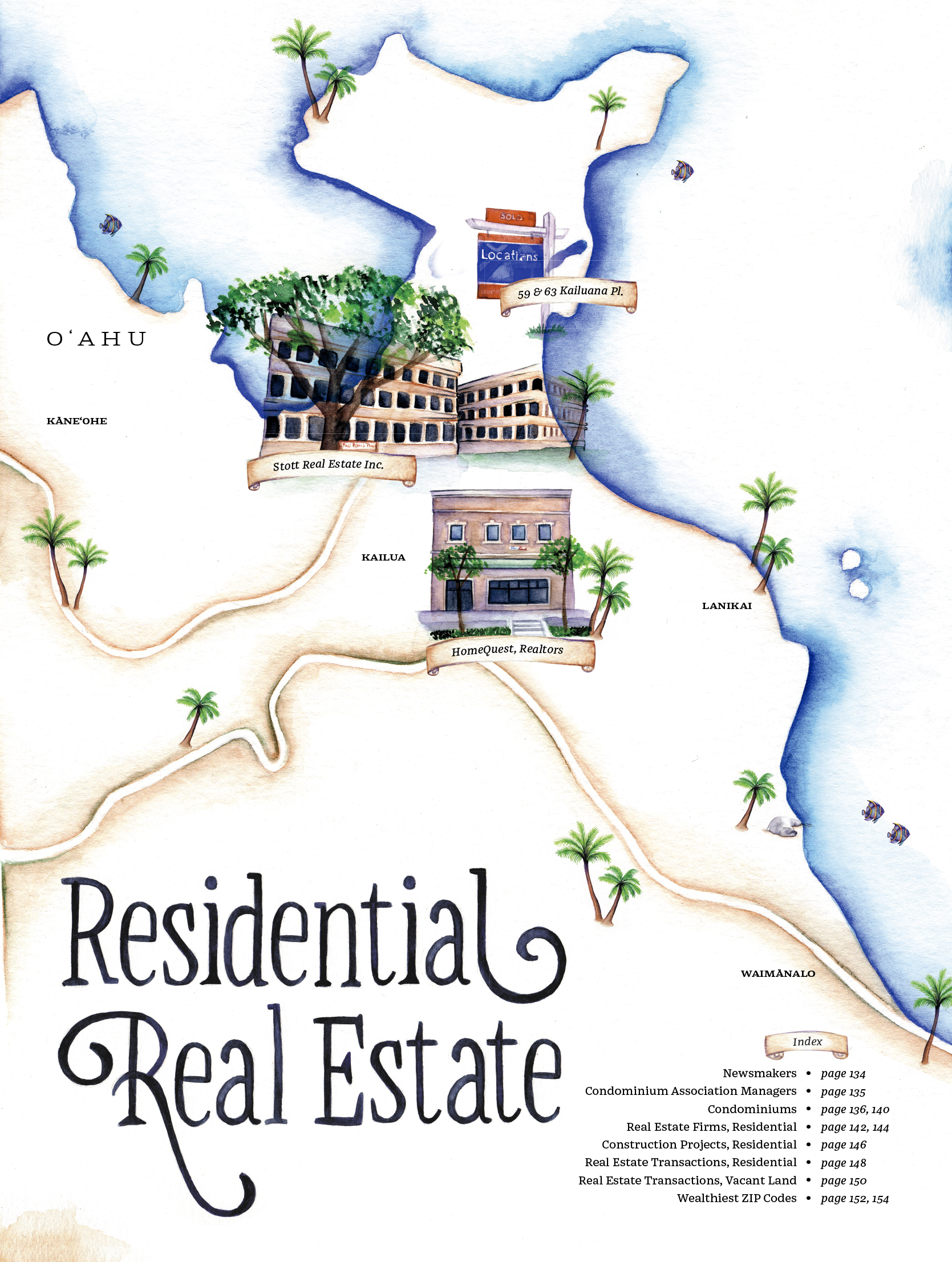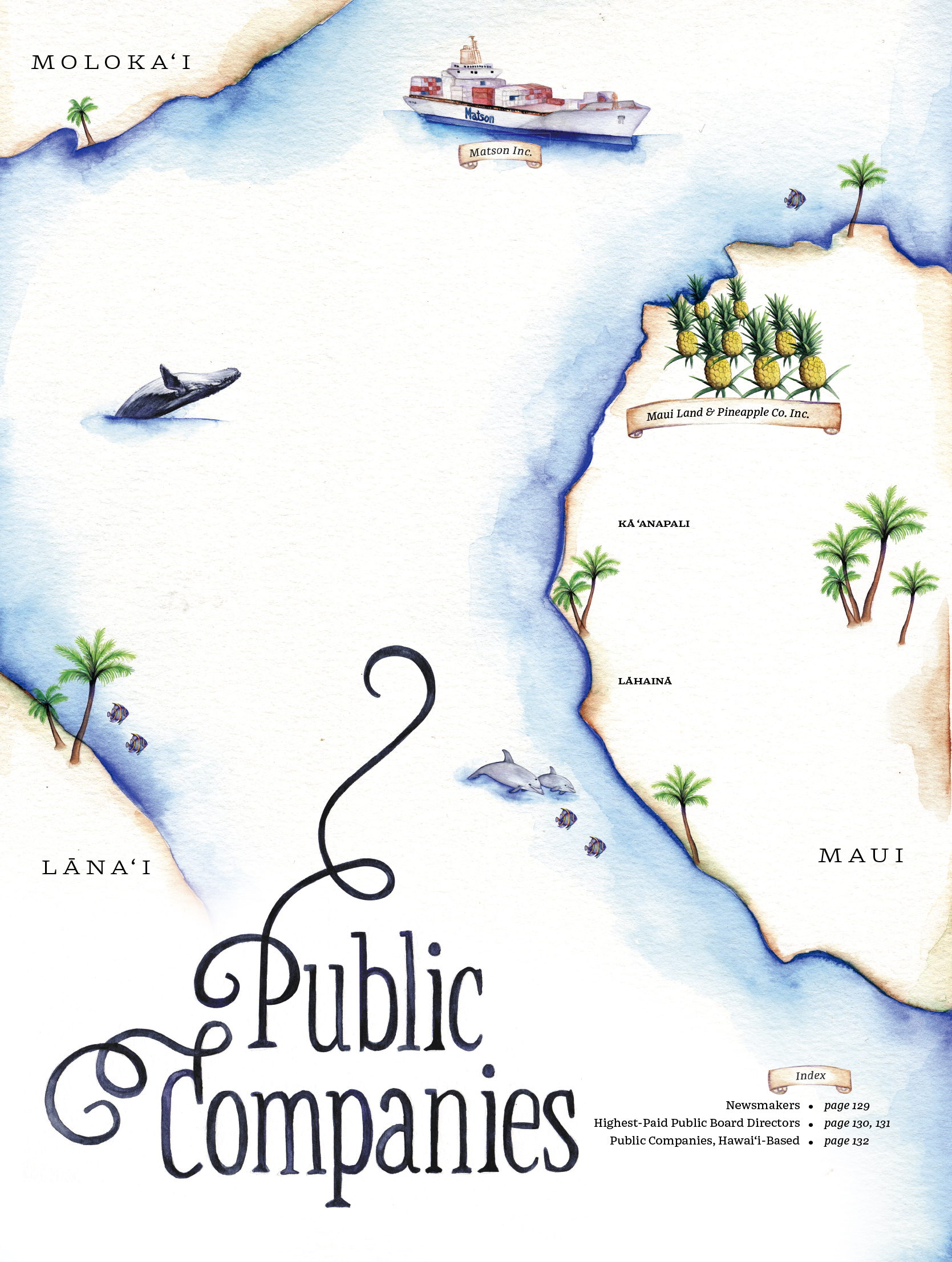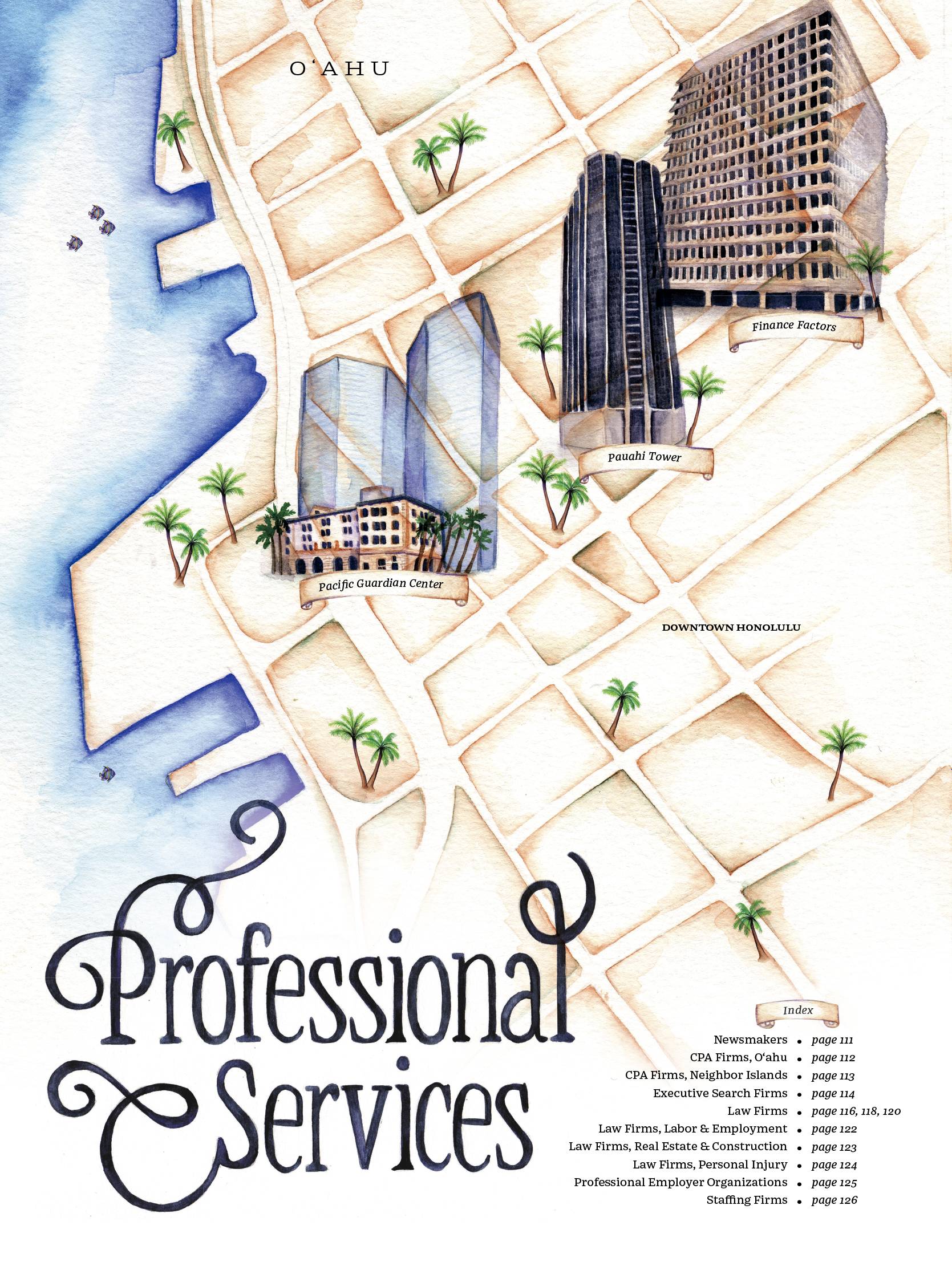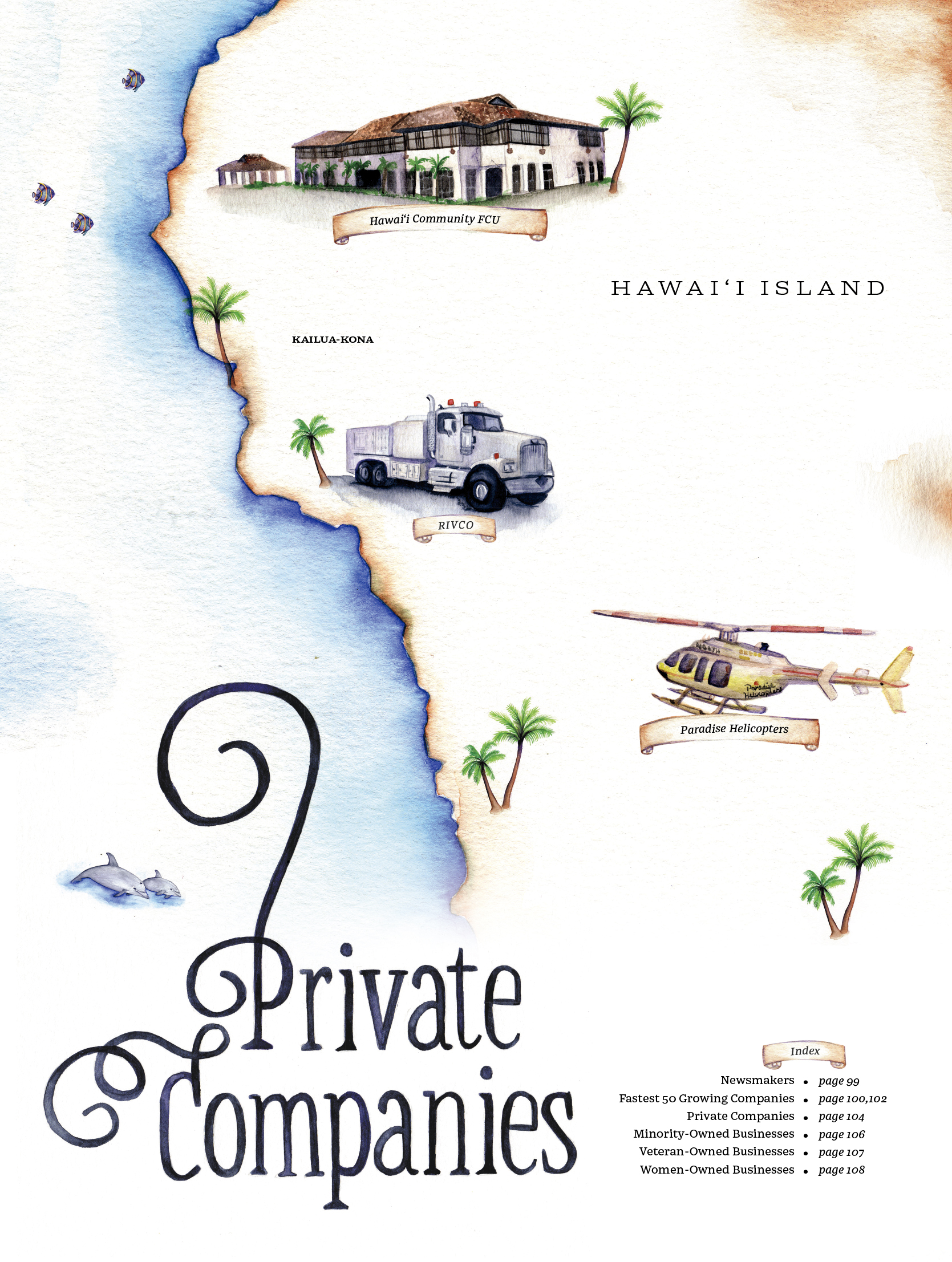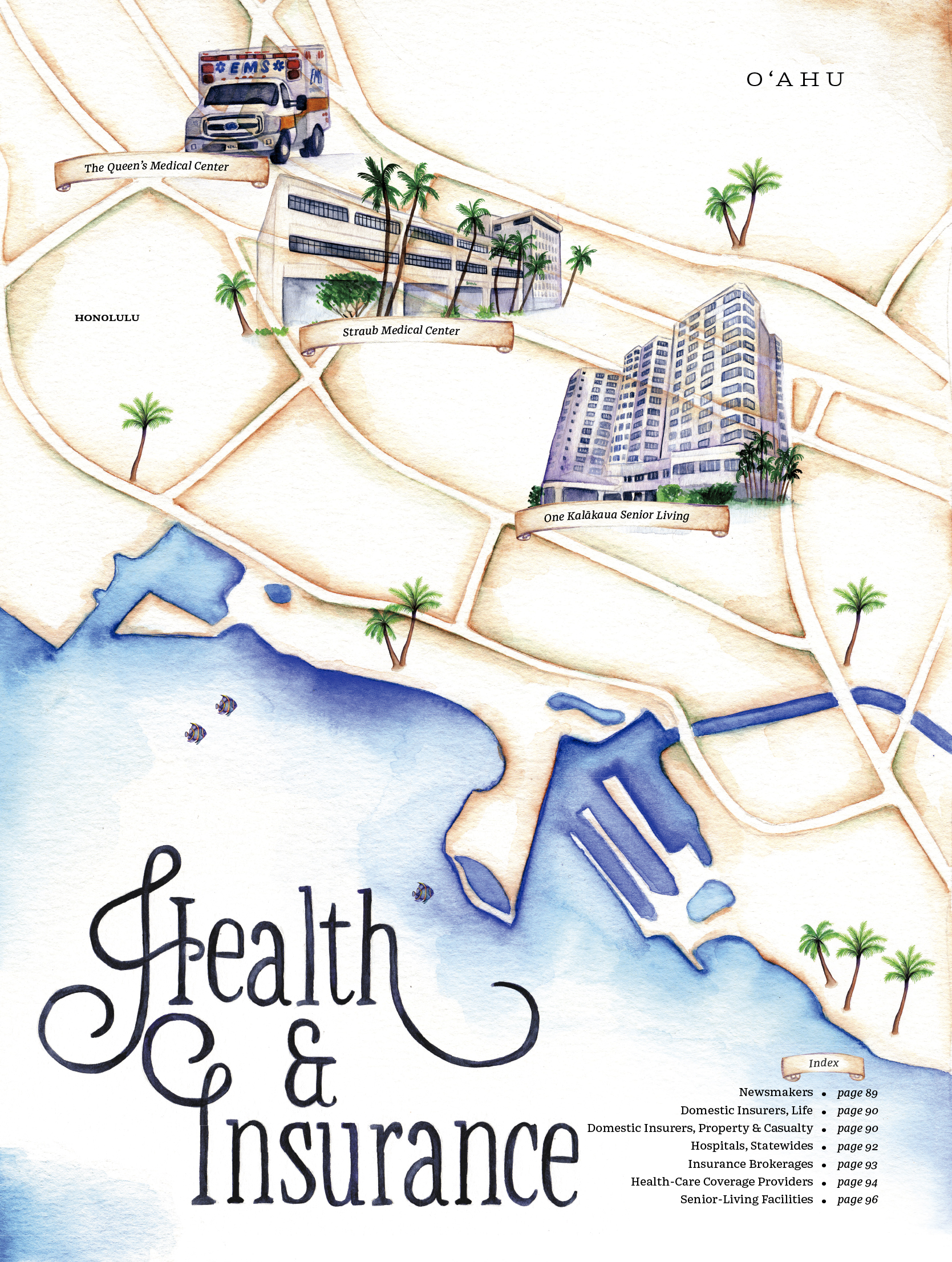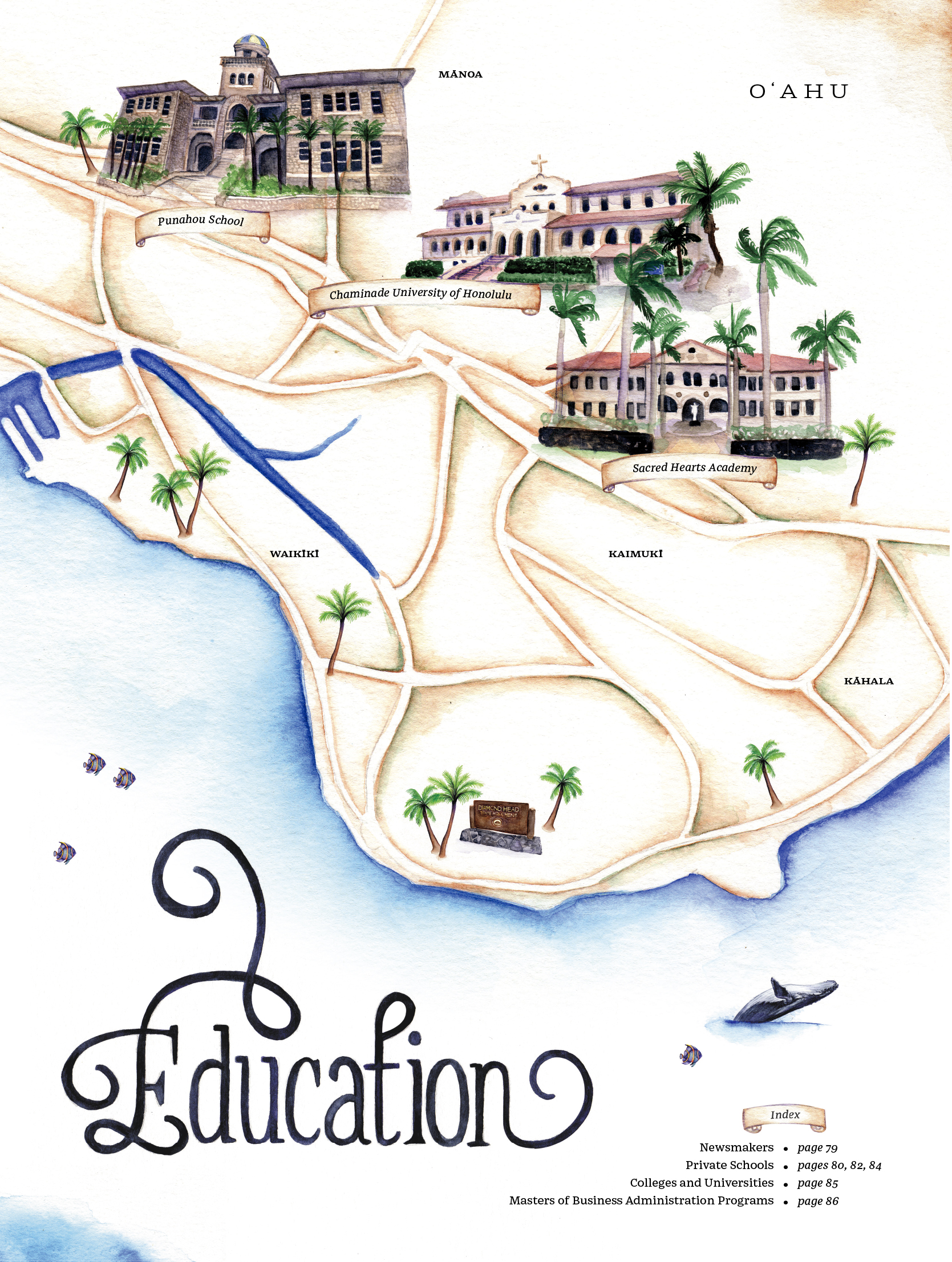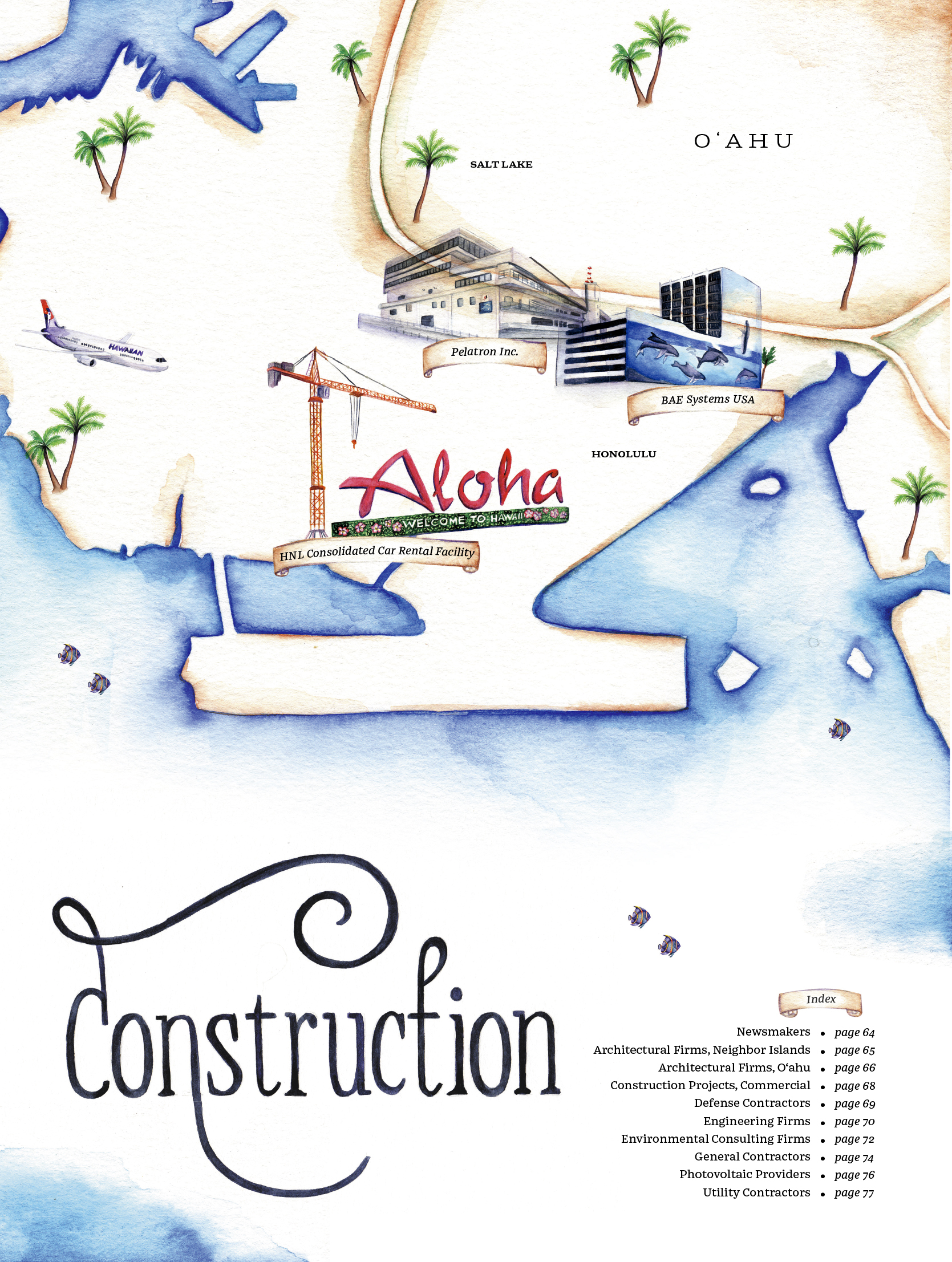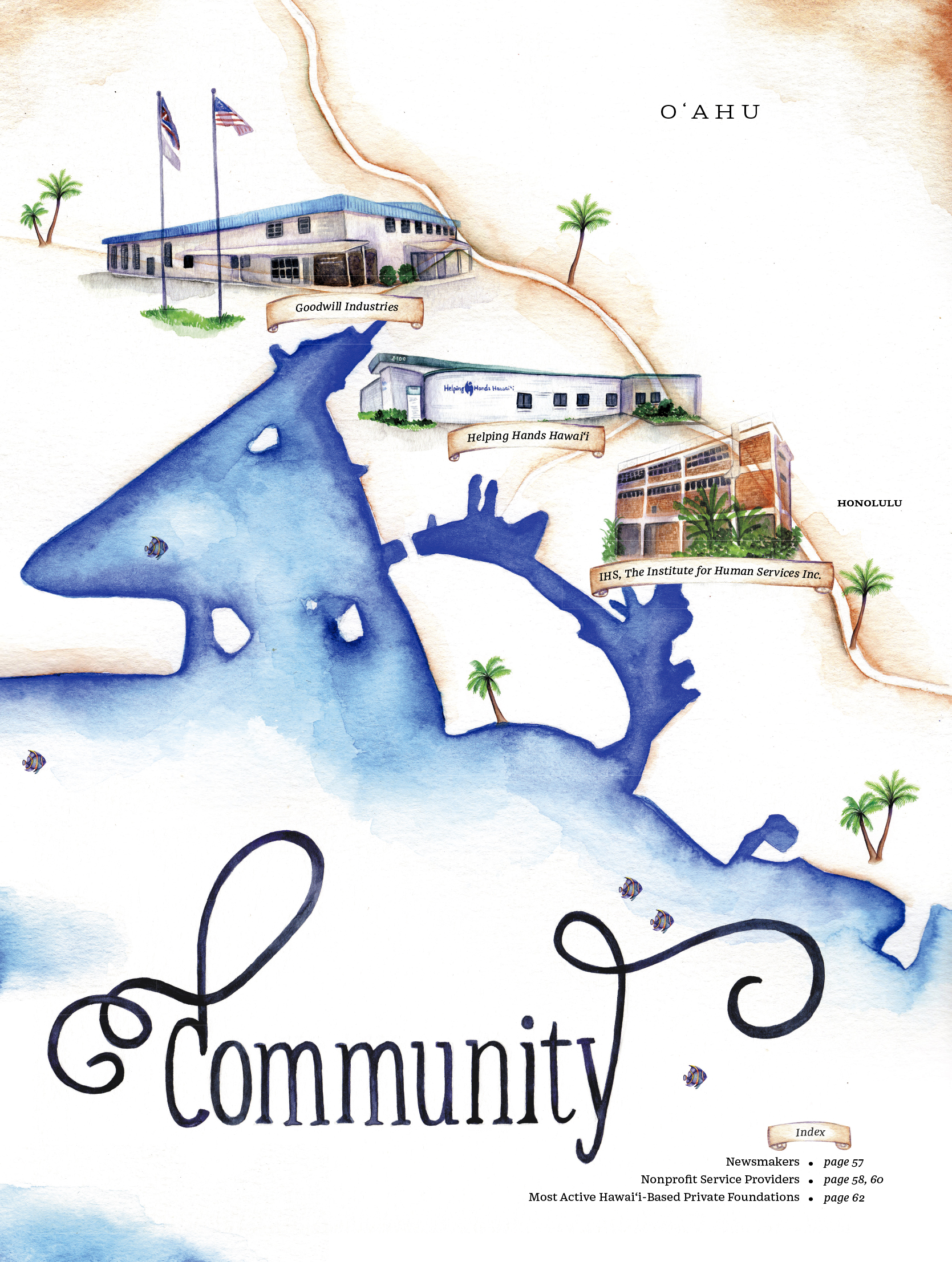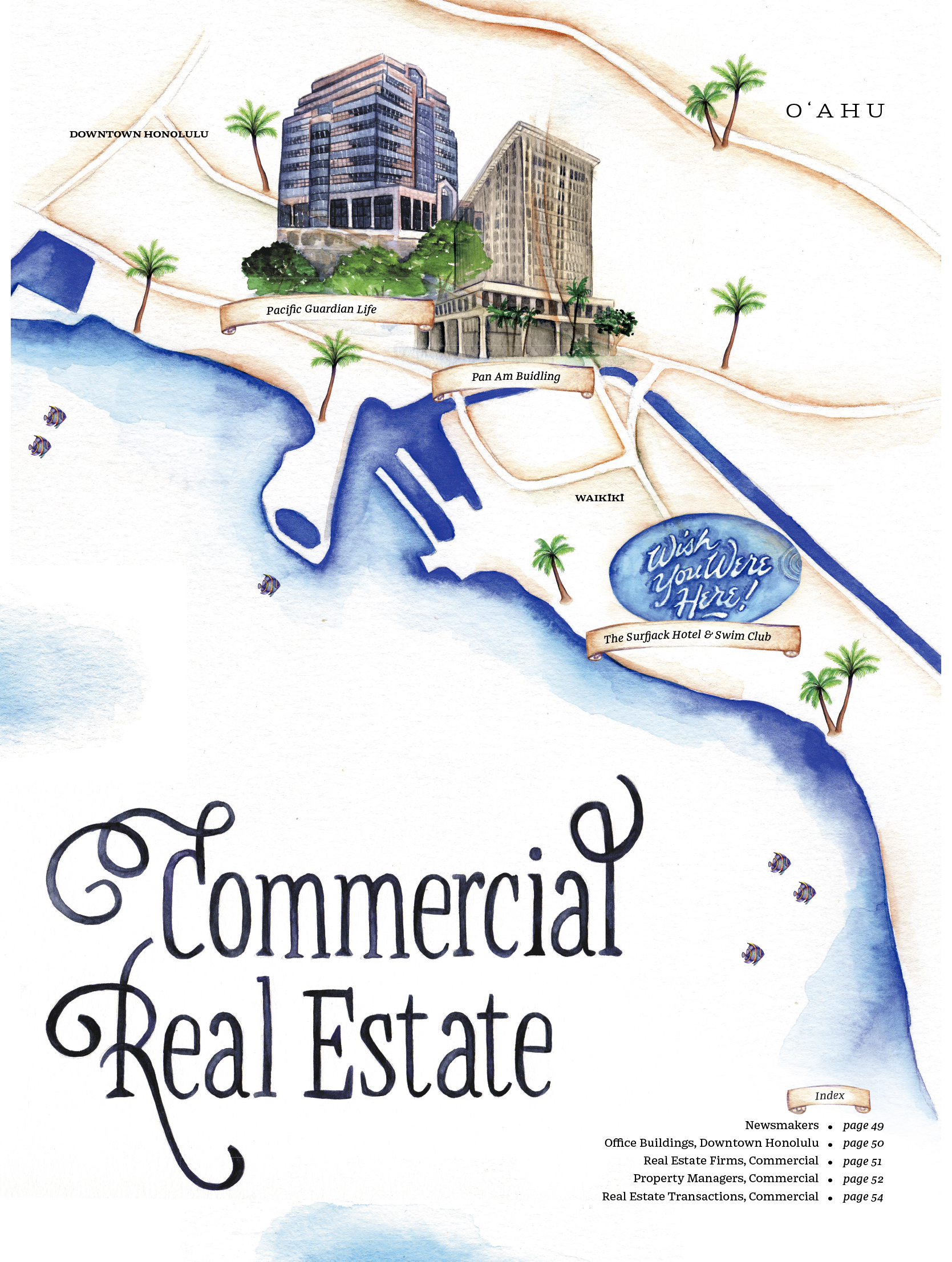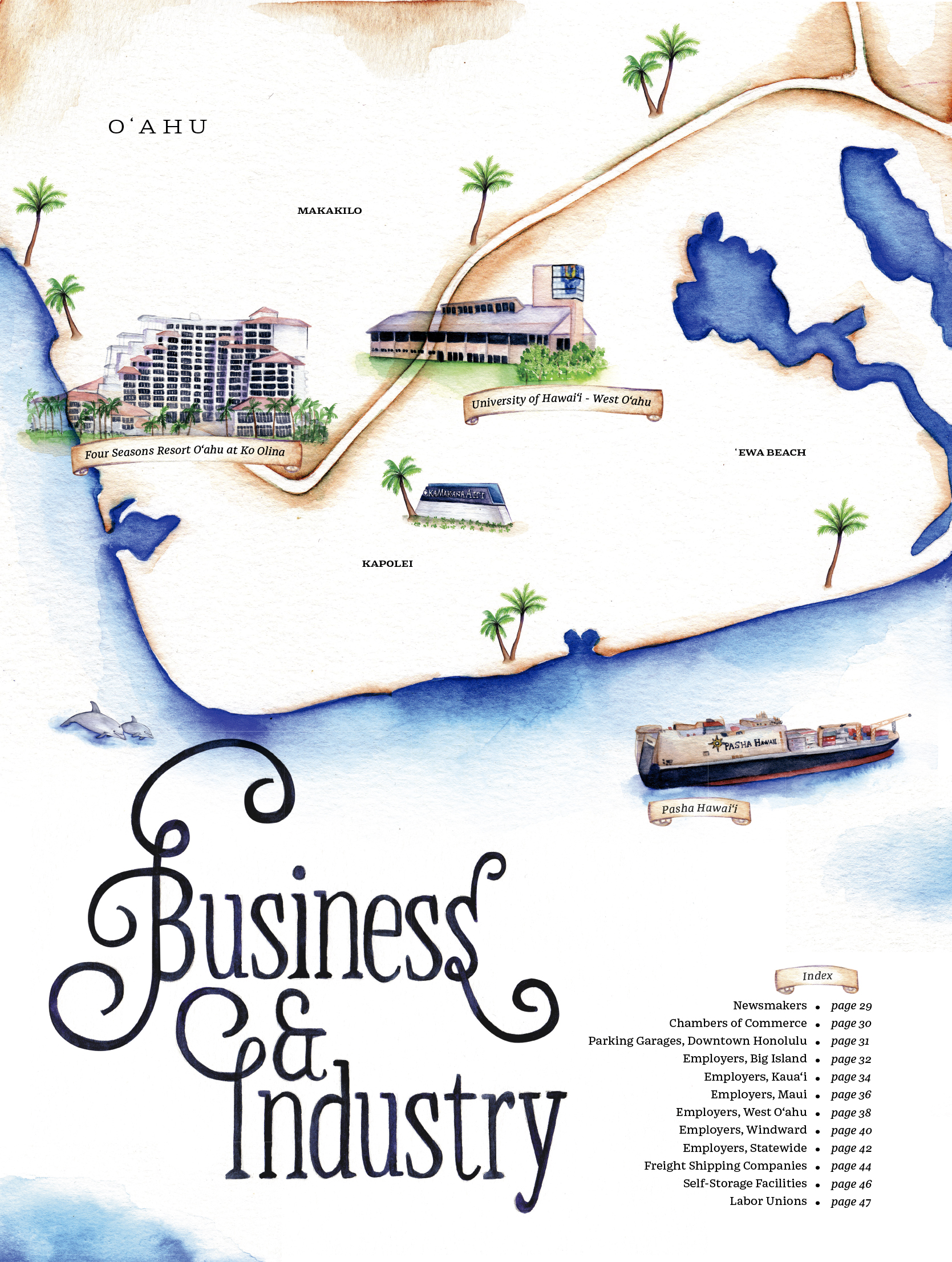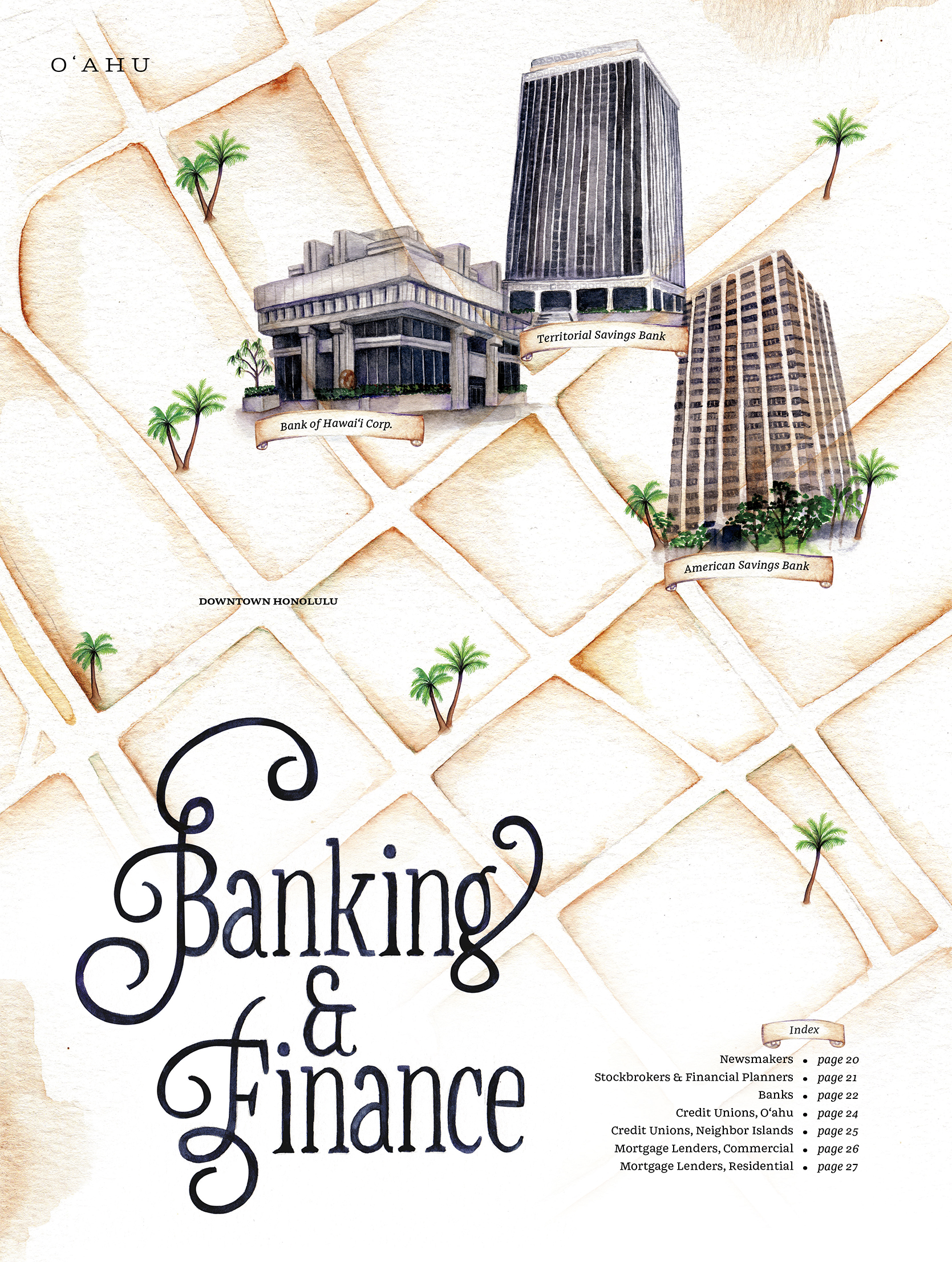 There are 12 chapter covers inside that all have a unique front with places highlighted from the chapter.
As the project was coming along, my wonderful coworkers came up with the idea of the coasters. I worked with the printer and Events Coordinator to create the four coasters above that we handed out at the event.
This was my last major project at PBN and the most laborious project I have ever taken on. It was definitely a labor of love and something I am very proud of. I also got way better and way more confident at watercolor. Hundreds of hours doing something over and over will do that to you.
B